THE HOTEL SCOIATTOLO RESTAURANT
WE ARE VERY PROUD OF THE CULINARY TRADITION OF OUR VALLEY: "STROZZAPRETI"(SPINACH DUMPLINGS), MUSHROOMS AND JUICY MEAT ARE ALWAYS PART OF OUR MENU
WHAT WE SUGGEST
Our daily menu includes four different choices for starters, pasta and soups and main course. At least one of the options is always a local and traditional Trentino dish.
HOMEMADE
We prepare our courses following traditional centuries-old recipes from our territory as well as local products. Cakes, jams, croissant, are daily fresh made to delight you with sweetness.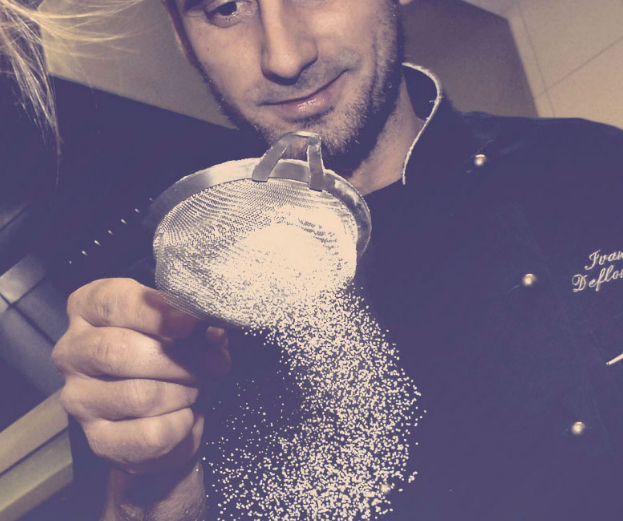 BIO AND COELIACS
We use several bio-ingredients. This is a life-style we like to share with our guests. For celiac people we have gluten-free dishes on the menu.
We kindly ask our guest to let us know any particular need in advance, by the booking.
HERE YOU ARE SOME DISHES OF OUR MENU*

Homemade pappardelle (pasta) with rural deer ragout
Gnocchetti Sardi (small pasta) with sausage and saffron
"Gelosia" (pastry) filled with ricotta, savoy cabbage and speck
Cereals and vegetable soup
"Orzotto" (barley risotto) with apples and Trentingrana" cheese
Turkey bites with tomato and basil
Grilled minced horse meat
Grilled melting "Tosella" cheese
Tuna carpaccio with lemon
Mushroom crusted perch fish fillet
 *please note that our menu may vary with the seasons
GETTING STARTED IS…
THE HOTEL SCOIATTOLO'S BREAKFAST.
Many people reckon the early morning is a delicate moment, which may affect the rest of the day! This is why we put a lot of care in the details, trying to make your first meal of the day as various and complete as possible and give you the right energy to go and discover the Val di Fiemme. Strictly homemade cakes stand out to your still sleepy eyes, along with the jams, the fresh-baked bread, the cold cuts, the cheese, the eggs….

… RIGHT BEFORE DINNER
The aroma of fresh toasted coffee, the sound of the working shaker will take our guests to our bar counter to enjoy a cocktail before the meals or just take a tasty break during the day.
Every day from 10 AM to midnight.